ADD YOUR STORY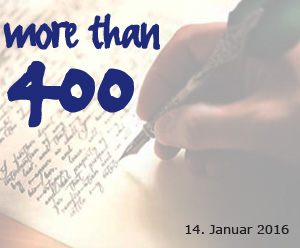 Following the example of CASAA, the European Vapers United Network (EVUN) is collecting success-story testimonials from smokers who used smoke-free alternatives to quit or reduce their smoking. The testimonials are posted on this public webpage for everyone to see.
This public collection of success stories will be a powerful response to those who want to restrict access to e-cigarettes and other smoke-free products. Our goal is to present a large collection of compelling individual reports that will make it impossible for anyone to claim that substitution of low-risk alternatives (e-cigarettes, snus, and other smoke-free tobacco/nicotine products) is not a proven method for quitting smoking.
CLICK HERE to add your story!
ONE WORD of explanation before you start: The submission form we are using has been provided to us by CASAA (The Consumer Advocates for Smoke-free Alternatives Association), and as the whole thing is one ready-made plugin, we cannot change any text in it. Therefore, feel free to either follow CASAA's suggestions or ignore them – it's up to you how you want to word your story!  The main thing is that you get your story out into the world so that everybody can see what e-cigarettes and/or other smokefree alternatives to tobacco really are: a way to reduce the risk of harming yourself by burning tobacco!
Translations of the submission form will be added to the "Translations" menu along the way.
Translators willing to do the work – Please contact Hazel Mamamia in our EVUN group on Facebook. Thank you very much in advance!
And last but not least: Have fun writing up your story and vape on!